In 2020, more
people moved to Tennessee
than any other state. More specifically, Nashville is one of the top cities for those looking to relocate. In fact, Forbes ranked Nashville as the 20th
fastest growing city in 2015
, and that number has only continued in the ensuing years. From the job market and steady economy to the music and entertainment offerings, Nashville caters to young and old alike. Read on to learn eight reasons why you might want to consider calling Nashville your next home.
1. Nashville is the country music capital of the world
Nashville is the perfect destination for country music lovers. This southern city is synonymous with country music and is coined as the country music capital of the world. Nashville is home to numerous music labels and entertainment venues dedicated to the genre, such as the
Grand Ole Opry
. Since it was founded in 1925, the Grand Ole Opry has become one of the most famous venues for country music and is also home to the world's longest-running live radio show. Nashville is home to the
Country Music Hall of the Fame
and the annual-four day
CMA Fest
. While country music might be the most famous genre in Nashville, those who prefer other genres can rest assured that the city hosts a variety of other types of music. For instance, classical music fans can look forward to live performances at the
Nashville Symphony Orchestra
. Since formally opening in 2006, this concert hall offers renowned musical performances that will leave you feeling inspired.
2. You can attend famous festivals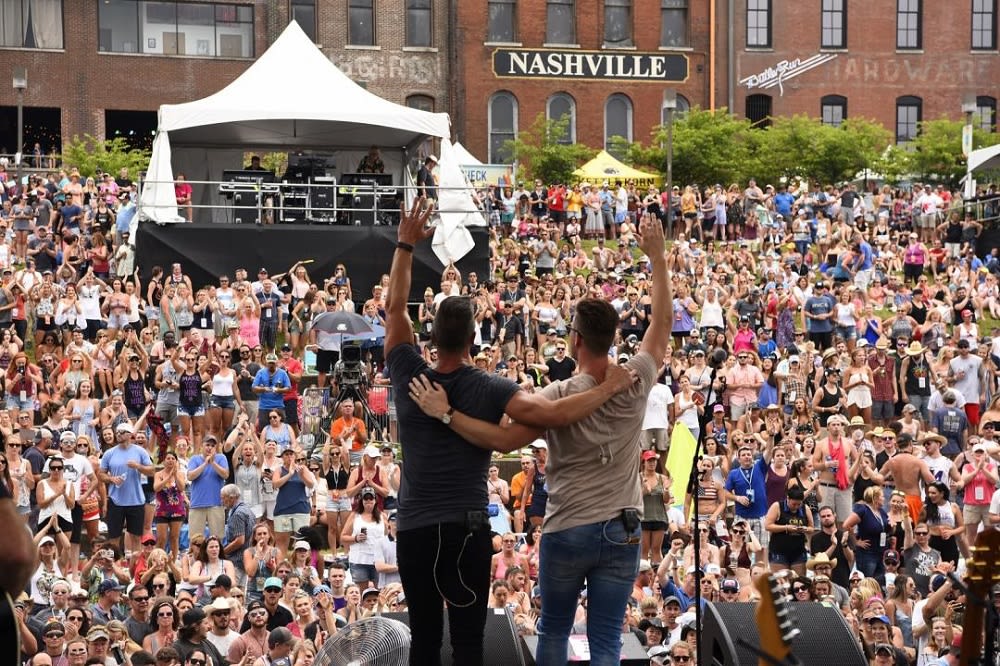 Taste of Music City Festival, Credit: Nashville, Tennessee
Music isn't the only entertainment in town. No matter the season, you can count on something exciting happening in Nashville! The city is proud to boast a diverse assortment of festivals and events that take place throughout the year. The annual
Nashville Film Festival
is one of the largest in the United States, as well as the longest-running film festival in the South. It showcases a diverse range of films in both subject matter and country of origin. Be sure to mark
Nashville Oktoberfest
in your calendar because this is an event you don't want to miss. Taking place over 10 city blocks in Historic Germantown, this festival is all about good food, beer, and music. Experience a taste of the South at the
Taste of Music City
Festival. Taking place downtown, this annual festival consists of food and beverage samples from some of Nashville's best restaurants. If you're new to town, these festivals provide the perfect way to get to know your neighbors and become a part of the community. You'll start to feel like a local in no time!
3. You'll always find things to do in Nashville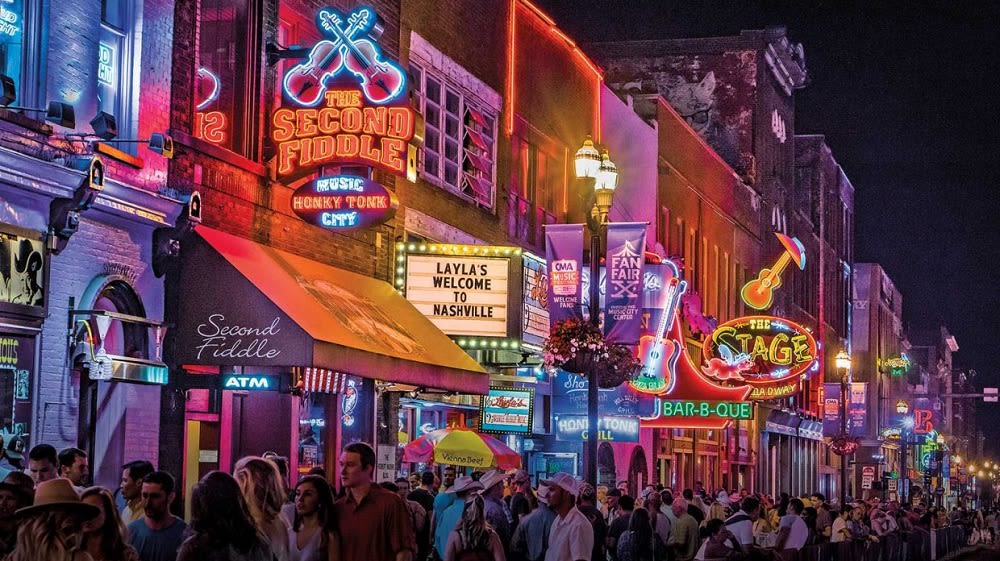 Credit: Whiskey Advocate
In addition to exciting festivals throughout the year, there's plenty more that you can look forward to. Enjoy a night out in
downtown Nashville
, which serves as the hub of music and entertainment in the city.
Shakespeare in the Park
is a tradition that has been a part of the community for 34 years. The event, which takes place in the summertime, is a great way to enjoy a night of culture and art. Meanwhile, you can stock up on fresh fruits and vegetables at the
12 South Farmers' Market
. Located in Sevier Park, this bustling farmers market offers fresh produce, baked foods, farm-raised meats, homemade pastas, soaps, and much more. You can stop by each Tuesday afternoon from May through October. During the spring and summer, be sure to stop by
Cheekwood Estate & Garden
. Cheekwood is a 55-acre botanical garden and art museum located on the historic Cheek estate. Each year, it welcomes over 300,000 visitors, making it one of the city's top cultural attractions. From 250,000 blooming tulip bulbs in the spring to one mile of holiday lights in the winter, there's always something to see at Cheekwood.
4. You'll savor the diverse culinary scene
Experience the taste of the south at one of Nashville's many memorable restaurants. From hole-in-the-wall cafes to refined restaurants, this city has a vibrant culinary scene. Kick off your weekend with a satisfying breakfast at
The Pancake Pantry
— a staple of the city since 1961. Biscuit Love is another famous Nashville tradition. A family-owned business,
Biscuit Love
has gained a reputation for its flaky biscuits and home-cooked meals. Of course, it wouldn't be the south without barbecue, and
Edley's Bar-B-Que
serves some of the best around. A tribute to all things southern, this laid-back restaurant specializes in meat that is smoked low and slow daily, as well as a plethora of sides made from scratch. You can find food of every flavor here, but if you're looking for an authentic Nashville experience, then be sure to try the 'Nashville Hot Chicken'. In this dish, the meat is marinated, fried, and coated with a spicy sauce that contains cayenne pepper. Needless to say, this recipe and its cooking techniques are often carefully guarded secrets. Head over to
Christie Cookie Co.
for some dessert after dinner. Established in 1983, this local sweets shop specializes in mouth-watering cookies of varying flavors — think classic chocolate chip or snickerdoodle.
5. Nashville provides close access to nature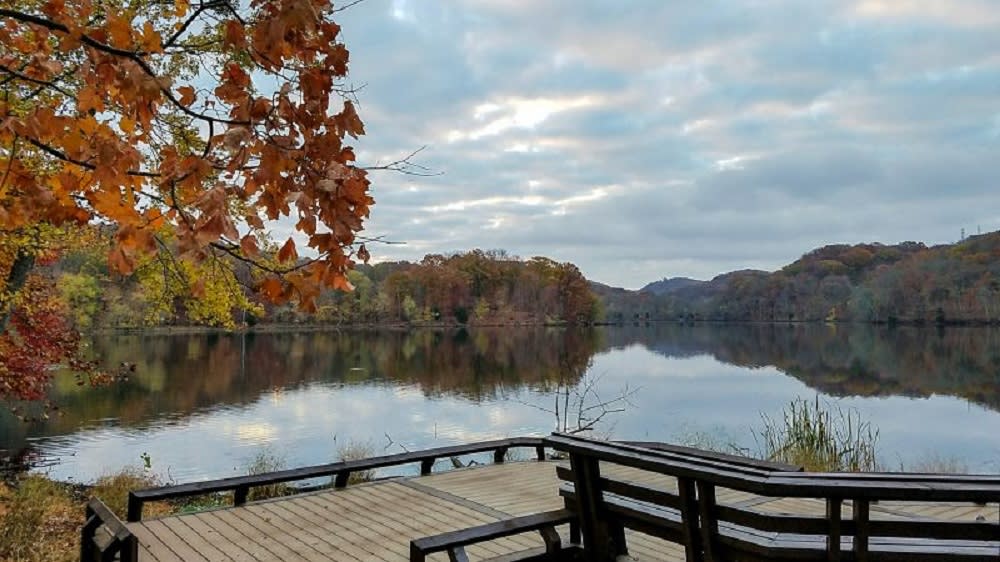 Radnor Lake State Natural Area, Credit: Tennessee Trail Association
There's little that's more rejuvenating than spending time in nature, and Nashville offers ample places to do just that. The city is well-placed geographically to enjoy a subtropical climate, consisting of hot summers and mild winters. Take a peaceful stroll at
Riverfront Park
, which is located along the Cumberland River. Located next to downtown, the park provides a tranquil escape from the hustle and bustle of city life.
Fannie Mae Dees Park
, better known as the Dragon Park, is another great spot to kick back and relax. Named after a local civic leader, the park has been around since 1978 and is filled with colorful structures and a playground. Whether you're taking your kids out for some playtime or want to enjoy a picnic on the lawn, this park is one of the many perks of calling Nashville home. If you're wanting to immerse yourself further in nature, then head eight miles south of downtown to
Radnor Lake State Natural Area
. Spread over 1,200 acres, the park is perfect for nature enthusiasts and offers ample wildlife viewing opportunities and hiking trails.
6. The Nashville area has a thriving economy
Nashville's job market is hotter than ever. In fact, a new ranking released by the
Wall Street Journal
put Music City as the second-hottest job market in the country. In 2020, Nashville had an unemployment rate of 2.6%, which was the lowest out of all the cities ranked by the Wall Street Journal. In addition to an influx in tech jobs, other major industries in Nashville include automobile production, finance, higher education, tourism, and music production. Vanderbilt University and Medical Center, with over 23,000 employees, is the
largest employer
in Nashville and the second-largest employer in the state.
7. Top-rated educational institutions are found here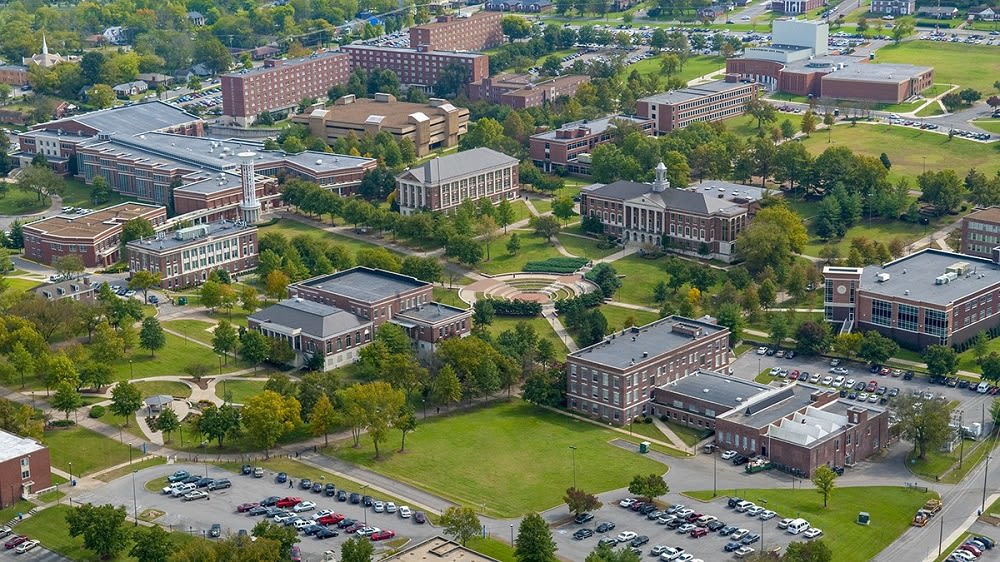 Tennessee State University
Families moving to Nashville will be well catered for in terms of schooling, as the town is proud to offer an array of education options. The city has even earned the nickname "Athens of the South" on account of all of its learning establishments — and it also has the world's only full-size replica of the Parthenon! Nashville school systems are known for their high level of diversity, top test scores, college preparation, and an array of extracurricular activities. The town boasts a varied mix of public schools, charter schools, and private schools, depending on which career path you want your children to embark on.
Vanderbilt University
and
Tennessee State University
are two of the largest colleges in the area.
8. Charismatic neighborhoods from north to south
Before packing up your bags to move to Nashville, the first order of business is deciding which neighborhood is right for you. In a city that has so much to offer, it's important to research neighborhoods to determine which area is best suited for your family's needs. Nashville is made up of
151 constituent neighborhoods
, each offering a slightly different experience. Belle Meade is one of the city's most prestigious neighborhoods, lined with charming historic homes and tree-lined streets. Residents enjoy a quiet ambiance and close access to nature, offering a more laid-back lifestyle. Meanwhile, Downtown Nashville is a great option for those who want to be closer to the action. Often appealing to a younger crowd, Downtown primarily consists of high-rise apartments and condominium buildings. Located just across the river from Broadway, East Nashville is known for being an artistic hub and up-and-coming culinary scene. Greenhill is one of the city's most sought-after neighborhoods, offering an abundance of things to do and explore. Nestled on luscious rolling hillsides, this neighborhood is just a few miles from Music Row and Vanderbilt University. Regardless of which neighborhood you choose, you can look forward to experiencing all that Nashville has in store for you.
If you're ready to make the move to Nashville,
contact Debbie Gregory
today. Whether you're interested in exploring townhomes in Nashville or single-family homes, Debbie can walk you through the process from start to finish. With years of experience in the real estate industry and deep knowledge of Nashville real estate, Debbie and her team can help you find a house that truly feels like home.
*Header credit: Livability